Couch Concerts at Beau Soleil Music Centre
Date: 17 April 2021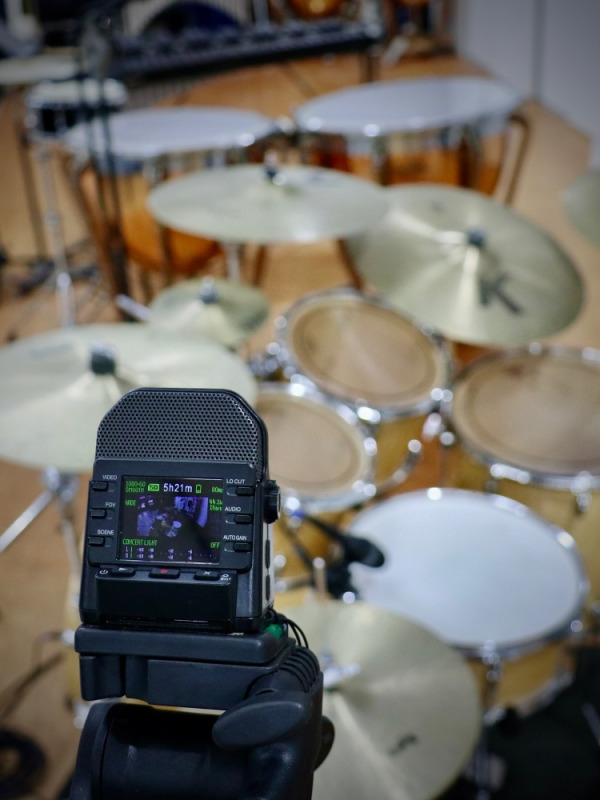 Couch Concerts has had the great privilege of recording two percussion concerts at Beau Soleil Music Centre!
The percussion department has many fantastic students, all of whom have been robbed of the opportunities to perform live that are so vital to the development of young musicians. COVID restrictions have made it impossible for friends and family of students to come and enjoy the mid and end-of year performances usually hosted at the centre.

Recording drum set and percussion instruments poses a unique set of challenges, not only are you often recording more than one instrument at a time, but especially in the case of the drum set, they all tend to be very loud! Cellphones and tablets usually struggle with recording them for these reasons with the resulting audio often distorting and lacking clarity. Add in that many drum set performances require the student to perform with a backtrack, and you could be facing a very tricky situation that requires professional recording, mixing and editing to ensure a pleasant result.
The right tools make the job a lot easier. Couch Concerts not only has all the equipment to record drums, but also the experience. The Producer, Jarryd West, happens to be a drummer himself and is well-acquainted with the challenges of recording drums. On this gig, in order to achieve the most natural sound of the instrument we utilised a minimalistic mic'ing approach - overheads, bass drum and snare drum - only four mics. Careful mixing is required with smaller setups, as there is less room for error. However, using less mics makes the end result much more natural, with the recording being as true as possible to how the student performed. This also means that we don't risk "over-engineering" the students' performance.
As far as video goes, we went with two cameras - one as a close-up shot so you can see the students in great detail, and another wider shot to give you a sense of, if there was an audience present, how it would have felt to be a member.
We were very impressed with these students as they only had one take each, yes, only one! They all handled the stress of being recorded very well and I think they can all be proud of the end result. I'm sure that if they watch these recordings, they will benefit immensely from the unique outside perspective they may not have had access to before. Perhaps there's a place in education for recorded performances for this very reason - it gives the student an objective reference which they can use to monitor their progress.
If you're curious to hear them play, go take a look on Beau Soleil Music Centre's website for updates on their online student concerts.
If you ever need professional audio and video production on a budget, don't hesitate to give Couch Concerts a call!