Intonga Reed Quintet
A unique collection of reed instruments performing South African compositions!
Date: 17 Oct 2020 - 17 Oct 2020
Tickets: R 70.00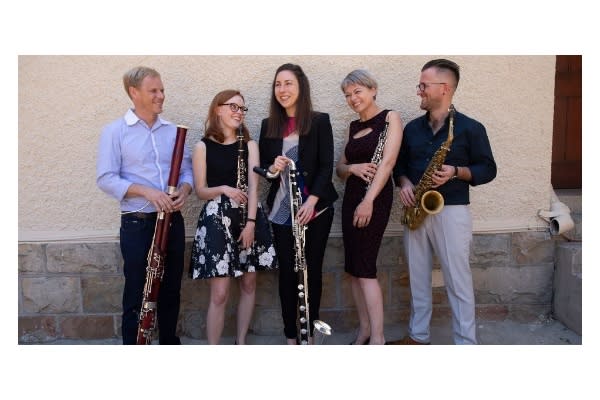 This even has ended.
About the Show
Established in 2019 with a sold out debut performance, the Intonga Reed Quintet is made up of five dynamic local musicians with a vast performance experience between them. This unique combination of reed instruments, as first conceived by the highly successful Dutch ensemble, Calefax Reed Quintet, is the first of its kind in South Africa. Intonga's members not only form part of the Cape Town Philharmonic Orchestra as full-time and regular ad hoc members, but enjoy an active teaching schedule both privately and at esteemed institutions in and around Cape Town. The unique sound created by this combination of instruments, and a passion for the stage, is what has drawn the five members of Intonga together.
The five members of Intonga are Carin Bam (oboe), Frances Brand (clarinet), Liam Burden (saxophone), Annelize de Villiers (bass clarinet), & Simon Ball (bassoon).
This even has ended.