Melorie Jane's Jazz Trio
An adventurous jazz trio!
Date: 07 Nov 2020 - 07 Nov 2020
Tickets: R 60.00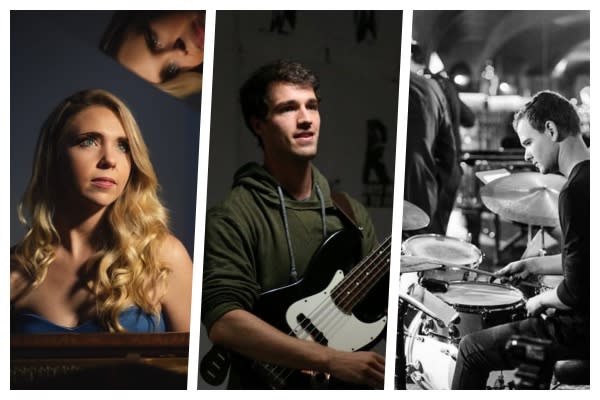 This event has ended.
About the Show
The Melorie Jane trio, featuring Jarryd West on drums and Alex Mayers on bass, will be performing Saturday the 7th of November. This trio outfit will be venturing away from the usual jazz repertoire, towards an eclectic exploration of original music, evoking sounds of funk, blues and rock, in addition to their jazz undertone. Join the band online from 3pm.
Melorie Jane is a jazz pianist, she founded the afro-jazz and funk band ALL the MORE in 2015, and released her debut single 'Till the morning comes' in 2017. Her EP 'Different View 'followed in 2018. She currently performs in jazz set-ups under her own name.
This event has ended.