Palm Strings Quartet Live at Cassia
A special way to spend Mother's Day!
Date: 19 May 2021 - 09 May 2021
Tickets: R 250.00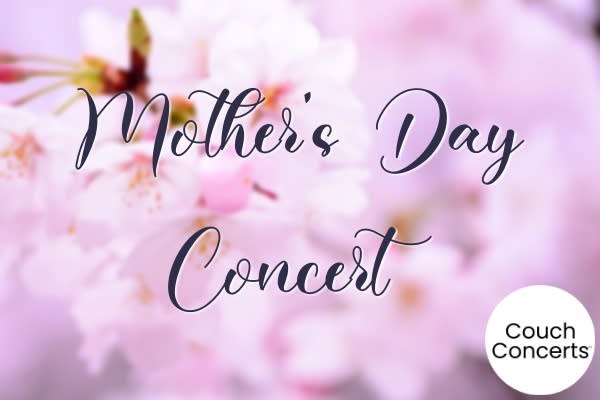 About the Show
It's time to spoil mom!

There's nothing like a mother's love, which is why, on these special days, it's important to show yours just how much you care for her.

We have the perfect gift - classy champagne, delectable brownies and beautiful music performed by the wonderful Palm Strings Quartet! Our venue is the stunningly beautiful Cassia Restaurant on Nitida Wine Farm in Durbanville, who are renowned for gourmet cuisine and fine drinks.

Show your appreciation for your mom and purchase your tickets for this special concert. Seats are limited, so be sure to book soon!

Meet the Palm Strings Quartet:
LUCIA DI BLASIO SCOTT (violin)
Italian born Lucia Di Blasio Scott started her performing career at the age of six in Sanremo (Italy). Lucia was one of the youngest students to obtain a Music Degree from the G. Verdi Conservatoire in Turin, at age eighteen. She became Co-Principal of the Sanremo Symphony Orchestra in 1983. Seeking new horizons, she auditioned for a position in the newly to be formed Natal Philharmonic Orchestra and subsequently moved to Durban where she soon was promoted to Vice-Principal First Violin. Lucia has been in Cape Town since 1993 and was a Principal in the CTSO as well as the CTPO. Lucia is a dedicated chamber musician. She has performed with the Michaelis Players, Prof Shirley Gie's Baroque Series 4x2 as well as with Dr Barry Smith for the St Andrew's Concert Series. Lucia is Part-time Lecturer at SACM as well as at Bishops, and is the Leader and one of the organizers of the Cape Town Pops Orchestra.
TITIA BLAKE (violin)
Titia Blake formed the Palm Strings Quartet in 1988 with colleagues in the then CTSO for the fun of playing chamber music together. Over the years the Palm Strings Quartet has performed at numerous concerts, corporate and private functions and fun gigs! Titia has been involved in chamber music since she started playing the violin at age 9. She toured in Europe with the SANYO on two occasions whilst still at school and spent 16 years with the CTSO after completing a BMus at UCT. Motherhood saw her leaving the orchestra after which she primarily taught at various schools and continued playing chamber music in the Palm Strings quartet as well as the guitar/ violin duo.
MARINA LOUW (viola)
Marina Louw obtained a B.Mus (cum laude) at the UFS, majoring in viola performance under the tuition of John Wille, after which she became a member of the National Symphony Orchestra of the SABC. Since moving to Cape Town, Marina has performed as an ad hoc violist with the erstwhile CTSO and CAPAB orchestras, as well as the CPO for many years. Marina furthered her studies at the US with an M.Mus (cum laude), and had several master classes in Oxford with the well-known Hungarian violinist and teacher, Kató Havas. At present Marina is the Principal of Beau Soleil Music Centre, where she teaches violin and viola, and conducts the Senior String Ensemble. Marina is a keen chamber musician and has performed with many chamber groups, including the Palm Strings Quartet. She is a coach at the annual Franschhoek Chamber Music Workshop and is also a UNISA examiner.
BARBARA KENNEDY (cello)
Born in Bulawayo in 1953, Barbara Kennedy began piano lessons at age 4 and cello at 12. She studied in London as a Scholar of the Royal Academy of Music for 5 years and thereafter returned to South Africa to continue her career as a cellist, accompanist and teacher. Her journey through life has always been accompanied by music, apart from a period of 5 years when she was a restaurateur. Barbara now enjoys a variety of musical activities including the Michaelis Players, The Schoolhouse Trio, I Grandi Violoncellisti, and the Palm Strings Quartet, as well as spontaneous music making with colleagues on a broad spectrum of unusual instruments. Barbara is often employed as a freelance cellist and is currently a cello teacher at Bishops, Herschel, and Director of the Franschhoek Chamber Music Workshop.